Testimonials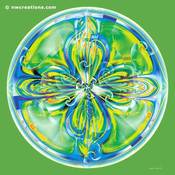 "MY TIME WORKING WITH WENDY HAS BEEN THE BEST INVESTMENT I'VE EVER MADE IN MYSELF!"
A friend suggested that I talk with Wendy about an issue I was having. I had been hearing about my friend's experiences with her for many months, I was sure that I didn't need to talk with anyone for many months like my friend had. I remember during our first conversation I kept telling her that I was sure I only needed the answer to one or two questions, she kept assuring me that she would work with me until my questions were answered and I was happy. That conversation was 18 months ago, and I have loved each and every weekly session we've shared together. Wendy always brings up very appropriate topics, even when I don't remember to talk about it. She has helped me see that
I was not happy in my life, my job or anywhere, I didn't know how to be happy - although I thought I did. She has helped me to get out of situations that were not good for me and get into others that make me truly happy. She also helped guide me into finding a new job, the job of my dreams! I didn't know I needed a life-coach. But I know now that I needed to invest time and effort into myself, my time working with Wendy has been the best investment I've ever made in myself! I can't imagine her not being a regular part of my life, she's now family, the best kind of family.
Brenda, Lakewood, Colorado
---
---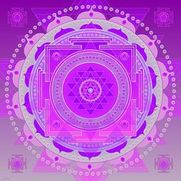 "WITH WENDY'S HELP I WAS ABLE TO UNDERSTAND WHY I LIVED A DESTRUCTIVE LIFE, THEN I CHANGED IT COMPLETELY AROUND"

Wendy Mae was the first person who EVER believed in me.

I grew up in an abusive environment which carried into my life as an adult. The pain from the emptiness lead me to drugs, alcohol, and toxic relationships. I had no idea what self love meant before meeting Wendy. With her help I was able to understand why I lived a destructive life that caused me to fall into darkness time and time again. Wendy gave me the support, guidance, and love I needed most. She committed herself to my transformation and made sure I blossomed into my truth.

By working with Wendy and the Angels I found love and bliss that I didn't know existed! The warmness of her energy has imprinted my soul forever! I highly recommend Wendy's service - its one of a kind and life changing!

Nina, Kapolei, Hawaii
---
---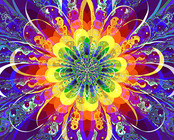 "BECAUSE OF WENDY I AM NOW ABLE TO DO THINGS I NEVER DREAMED OF DOING"

Wendy has helped me in dealing with many childhood issues that have affected my adult life. I was referred to Wendy by my Naturopath who knew that the symptoms and illnesses that I was experiencing were more than physical. I truly believe that the "illnesses" we have also correlates to energy and emotional blockages we have. Wendy has been a blessing to me. Because of her and the many spirit friends behind the veil I have been able to do and accomplish many things that in the past I wouldn't have dreamed of doing. Working with Wendy and knowing I am not alone in this journey has helped build my confidence and I am looking forward to what will come.

Sandy, Honolulu, Hawaii
---
---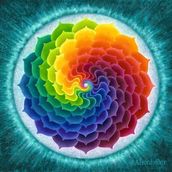 "I WAS BROKEN, AND WAS TRYING TO MAKE IT BETTER BY FIXING THE REST OF THE WORLD"
You can't fix what isn't broken. The world is not broken it is perfect in its imperfections. Our human perspective is too narrow to see the full magic in the mayhem. You can however make it more pleasant, increase the joy factor and the good vibration for everybody, which is a much more realistic goal. This is something that Wendy helped me see when I had mentally backed myself into a corner, beating myself up with negative thinking and generally being very cruel to myself and everyone else around me because I wasn't Wonder Woman and able to save the world single handedly.

It has taken almost 2 full years of work, but on the eve of my 40th birthday I can truly say that I am mentally, emotionally, spiritually and even physically healthier than I have been even since birth. I am financially stable, able to provide for my family and starting to work in a career that is my true calling. My life is skyrocketing in a positive direction instead of constantly plummeting down a deep dark never ending hole. The biggest hurdle to this amazing and fulfilling life was myself and my own ego, but the results have been well worth the work.
​
I am forever grateful to Wendy for her amazing advice and Divine guidance, and the fact that she is extremely compassionate, even when I was rude and downright stubborn, refusing to see the obvious. She has a true gift that she readily shares if you are willing to do the work. Meeting her and working with her have been the best things I've ever done for myself and my family. I am truly blessed to have been given this incredible growth opportunity.

B. Baker, Portland, Oregon
​
---
---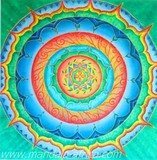 "WENDY'S COACHING CHANGED MY LIFE!"

I worked with Wendy weekly for about 15 months and in that time I have become a totally different person. I used to be afraid to voice myself in almost every way. Now I can stand up for myself and I am no longer allowing people to push me around and bully me anymore. I now even make decisions, even big ones, without struggling and asking everyone around for their input - that used to be a big problem for me. Also, I now feel that I am worthy of being loved and cared for. I grew up in an abusive situation, which I didn't really realize until I started seeing it through eyes that were not programed by my parents. Now that I can see myself and my life as whole and complete I know that I am worthy of living it and I am finally enjoying living it. I thank Wendy and her amazing patience for getting me to this point where I am enjoying each and every day of my wonderful life.

Deb R, Austin, Texas
---
---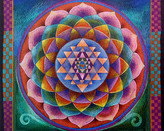 "I TRULY BELIEVE THAT REV. WENDY IS A HEALER OF EXCEPTIONAL QUALITY."

I feel very passionately about Rev. Wendy and her healing work. Wendy helped me innumerable times through the bowels of pain and depression. By placing her hands over me, she moved stagnate energy that had been causing pain for years. Through her introduction to various healing modalities, she helped bring relief to my chronic pain. As a counselor, she compassionately helped me find my way through a maze of problems and depression. I truly believe that Rev. Wendy is a healer of exceptional quality. Healing aside, she is an Angel and when she opens her wings and engulfs you she allows you to see clearly that which was so difficult to understand. Through her words of wisdom, she helped me to see who I am and what I was capable of. She moved the veil aside long enough for me to catch glimpses onto the otherside and to realize what was in store for me and where I had to walk. She guided and prodded me along during those initial days of uncertainty. She gave me the gift of my past, present and future. She helped me to come to terms with the fact that the "otherside" truly existed and that it was okay to acknowledge it and work through it. I still remember the day sitting across from her and she told me what I was. It opened a whole new world for me. It allowed me to walk in love and compassion. I have witnessed her work with the Angels shield, protecting and healing situations that were far from normal. I have always said that when Wendy was in her Angelic mode, she could help anyone and I truly believe it. The life challenges that she has faced have made her the Angelic being that she is. A session with Rev. Wendy is one you will not forget.

Maria, Everett, Washington
---
---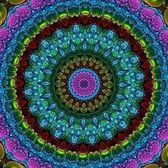 "I COME AWAY FROM OUR MEETINGS FEELING AS IF MY DNA HAS BEEN CHANGED FOR THE BETTER"
Working with the Angels through Rev. Wendy at Academy of Spirit has given me a better perspective and revealed insights that have smoothed the way for abundance to come into my life and strengthened my ability to let go of things that no longer serve me. I am truly living now, not just in survival mode and that is due in a large part to things that I have learned from the Angels through Wendy. I always come away from our meetings feeling as if my DNA has been changed for the better even though my mind may not remember all the details of what transpired.~
Dr. Margarethe McLeod, ND Honolulu, HI
---
---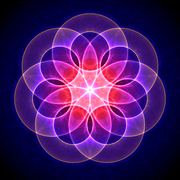 "HER NATURAL SPIRITUAL KNOWLEDGE AND WISDOM IS THAT OF AN EVOLVED TEACHER."

Earth Angel, awakened, awaken-er, soul channel, friend….these are just a few ways I would describe Wendy. Having Wendy as a spiritual guide and coach was a turning point in my life. At the time, I was 'asleep' yet there were murmurs and whispers of my spirit trying to be heard. Thank goodness, Wendy could hear my soul better than I could hear myself (at that time). Most of my life I had denied my heart's calling and I saw the world through artificial rose colored glasses. Wendy had an amazing gift to listen, channel the angels, and empower me in ways I had never known before. She assisted me in a firm but loving way to be honest with myself. I had created a life of illusion and I was quite separated from my truth. Wendy's loving, mature presence assisted me to see this in a gentle but powerful personal inner growth. Her natural spiritual knowledge and wisdom is that of an evolved teacher.
This approach soon had me seeing my life with clarity, and I began trusting in my own intuition and knowing. I loved the affirmations she received directly from the angels themselves! Soon, I began to feel a natural passion for my life emerge.

Today, many years after we started working together, I have the love and trust of myself that has enabled me to make some very big changes in my life. My consciousness has lifted significantly and I feel joy and love in a much more authentic and profound way. I was truly blessed the day my path crossed with Wendy's. We only met face-to-face once at an event we both attended, but she worked over the phone to support me for a couple of years as I went through my personal transformation.

Becky, Cleveland, Ohio
---
---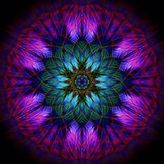 "WENDY'S VIBRATIONS TRAVEL AROUND THE WORLD"
I found her website and was quite inspired by the wording, so I contacted her even though she was on the other side of the world. I had an issue that I needed help with. I had tried other people, but got nothing but more confused. When I worked with Wendy she was so compassionate, and took the time to make sure I was comfortable in my situation. I know it was difficult for her to schedule our phone appointments since we had a 9 hour time difference, but she was always available, even when I had an emergency and need to talk immediately. Wendy's healing energy vibrations and wisdom traveled around the world, I could literally feel her energy with me, and it felt amazing. I was very pleased that Wendy's guidance helped me with my situation, but I was sad that our conversations would not be happening regularly any more. I'm sure I will contact her again as time goes on.

​Johan T.
​Stockholm, Sweden (2003)
---
---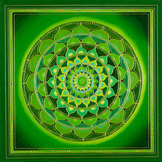 "THE ANGELS HOVER AROUND HER AND WHISPER IN HER EAR."

I remember when I first met Wendy in 2002. She was running a healing center, Earth Angel Spiritual Center where I rented space. The space was always peaceful and light with products for health and well being on the shelves. It made me feel good to be part of such a special environment.

Wendy emanates a vibration that people are attracted to, so her shop was always busy with people.
You can tell, while in her presence, she is connected to a higher realm. The Angels hover around her and whisper in her ear.

I've had many intuitive sessions with Wendy. In our sessions, it is as if a window opens to let the light stream in.... her readings are peaceful and loving and exactly spot on. On my first session with her in 2002 she mentioned when my life partner would arrive (several years into the future) and now that the time has passed, I will tell you, all which she spoke of has come to pass exactly how she reported it would.
I highly recommend her services, for she is a vessel of truth and light, and I am honored to call her my friend.
Sincerely,
Reverend Caren C, Reiki Master/Teacher
Bothell, WA
---